Send us a picture of our No Sweat Valve Wraps, with label showing, installed on your job site and we'll send you a T-Shirt.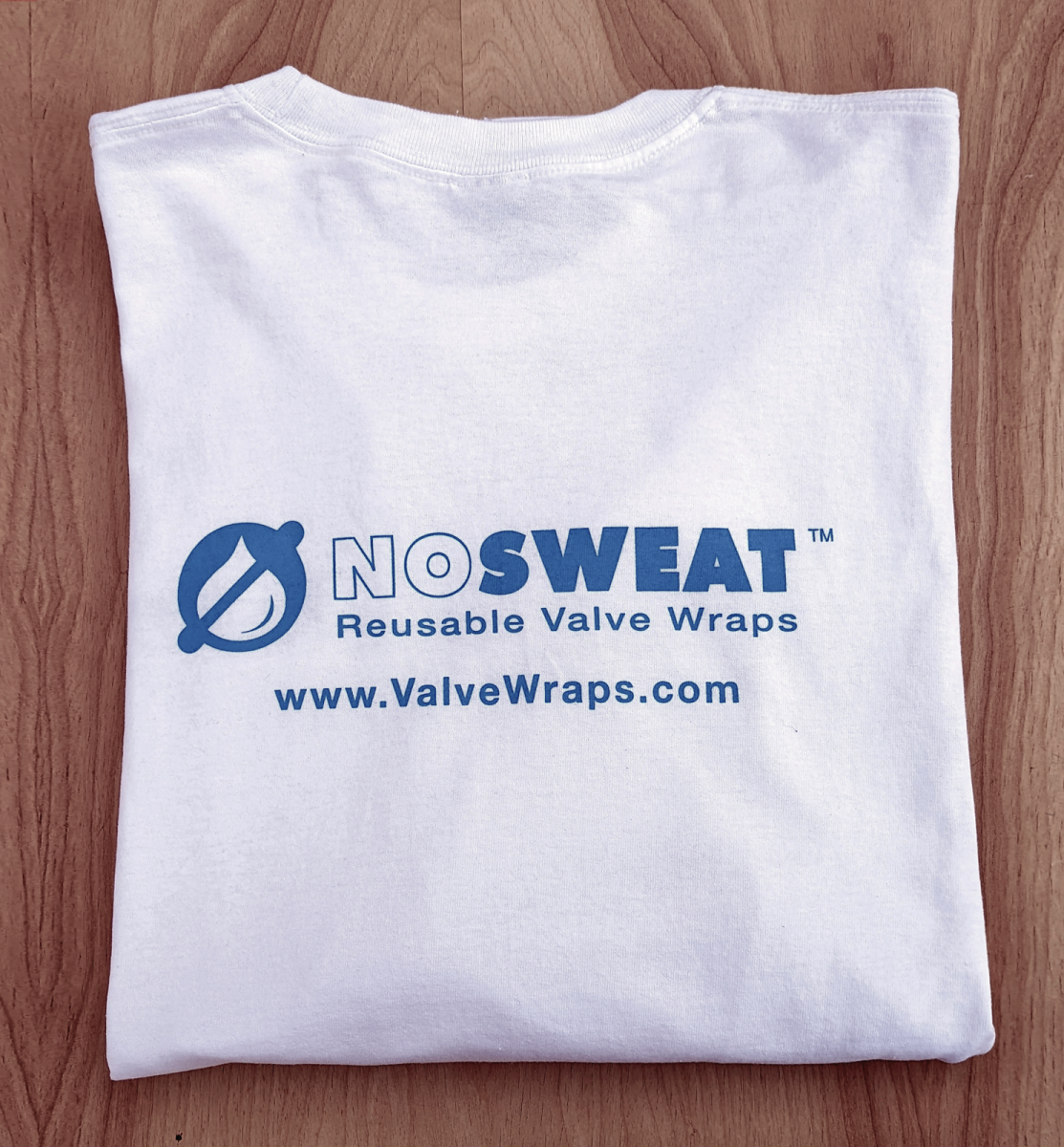 (1) Pictures need to have our label showing
(2) Please include Company name, Project name and Location
(3) Your name, address and t-shirt size for shipping.
The best shots may be featured on our Facebook page and/or blog.